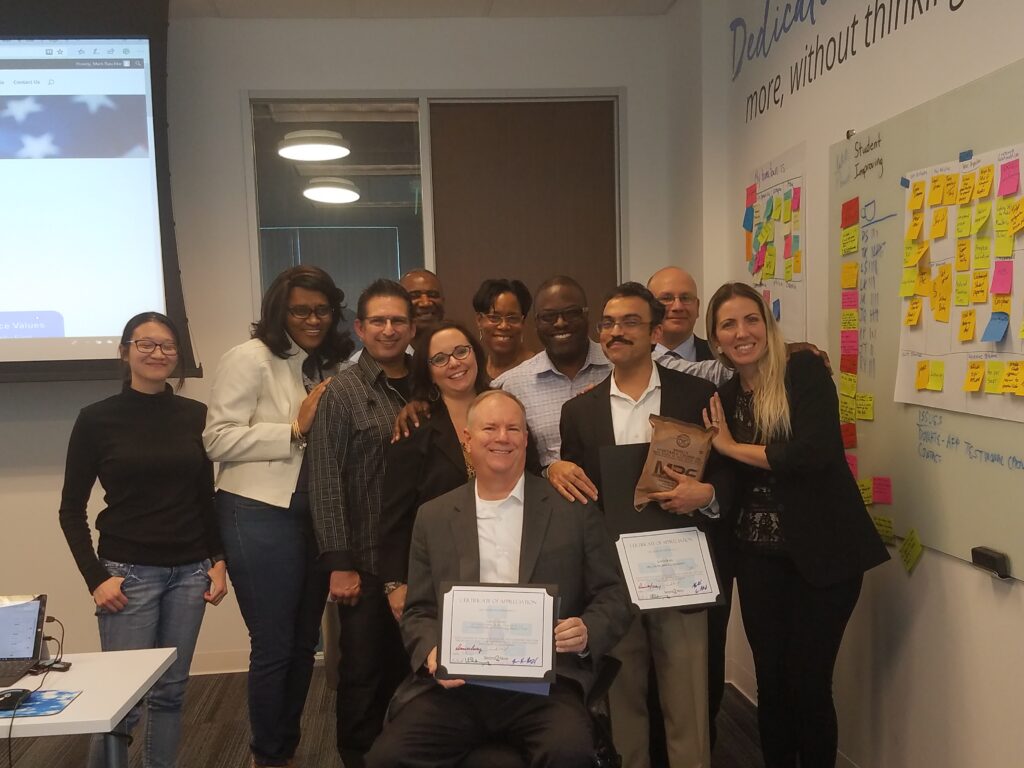 This story was submitted as part of the #Pledge1Gives GivingTuesday campaign, which celebrates the many ways our member companies are having an impact around the world.
SmoothApps Founder, Ravi Verma in collaboration with Greg Gomel of the Gomel Group, recognized a need in the Veteran community and co-founded Agile for Patriots in 2017. This organization is a Dallas-based non-profit that provides military veterans and their spouses with focused Agile training, practical experience, Professional Scrum Master certification, mentoring relationships, and assistance in finding employment in Agile software development. Jira has a powerful workflow engine that we leverage for the management and tracking of business processes. But sometimes people start a process and forget to finish it or the person required to do the next step lets it sit without action. So we created automated Jira reminders and dashboards to keep people informed and keep processes moving.
As a boutique consulting firm specializing in Agile training, coaching, and transformation, SmoothApps donates a portion of the Professional Scrum training to Agile for Patriots along with Improving and other partners. Ravi needed a solution to utilize for the practicum portion of the program, so he reached out to his trusted Atlassian Solution Partner, Shari Barchus, Founder of Fringe Technology, and she jumped into action. Shari was aware of a new initiative offered by Atlassian that allows organizations to obtain a free Cloud plan using the Atlassian Jira and Confluence products, and quickly got a site launched for the Agile for Patriots team. As part of their ongoing Pledge 1% involvement, Fringe Technology also graciously offered to donate their time to train the Agile for Patriots team and program participants on these tools.
Would you like to see more stories from this years Giving Tuesday? You can read all of the blog posts, watch the videos, and learn more on the Pledge1% Blog